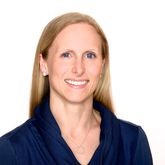 The Mississauga clinic at 800 Southdown Road will be led by Dr. Shannon Moore, a well-respected and compassionate medical practitioner who specializes in fertility and obstetrics. Dr. Moore completed her Royal College Fellowship training in Gynaecologic Reproductive Endocrinology and Infertility at the University of Toronto and Mount Sinai Hospital. In addition to her fertility practice, Dr. Moore maintains an obstetrics and gynecology practice at Credit Valley Hospital, making her an invaluable resource to the Mississauga and Oakville community.
Mount Sinai Fertility has a long history of fertility care in Toronto and can offer a broad range of fertility treatment options and services to the patients in the Mississauga-Oakville area. We look forward to working with you and welcome you to the Mount Sinai family.
For office hours, please see our Contact page.
Services at the Mississauga Clinic:
Fertility Consultations, Testing and Diagnosis
Cycle Monitoring – Ultrasound and blood monitoring for IUI and IVF treatment is available at the clinic
Insemination Procedures – Insemination procedures will be performed at the Downtown Toronto clinic at 250 Dundas Street West (St. Patrick subway station on the Yonge-University line).
IVF – Mount Sinai Fertility has an excellent IVF program, delivered by an experienced team of nurses, embryologists, andrologists and reproductive specialists. Both funded and private IVF treatment is available through Mount Sinai Fertility at the Downtown Toronto clinic.
Genetics Counselling – Mount Sinai is one of the few clinics that offer consultations with Genetics Counsellor. Genetics counselling is important for patients considering Preimplantation Genetics Diagnosis (PGD) or Screening (PGS).  For more information on these services here (www.mountsinaifertility.com/our-services/).
Third Party Reproduction:  Third-party reproduction refers to the use of donor sperm, donor eggs, donor embryos or gestational carriers.  Patients will consult with one of our physicians to determine if one of these approaches would be suitable for their situation.  For more information on these services here (www.mountsinaifertility.com/our-services/third-party-reproduction/ )
FREQUENTLY ASKED QUESTIONS
Will I be able to contact Dr. Cockwell?
If you need to contact Dr Cockwell, please call or e-mail the clinic at 800 Southdown, using the contact information provided above.
How do I contact Mount Sinai Fertility and Dr. Moore to set up an appointment?
You can continue to contact the clinic at the same number you have always used, also provided in the contact information above.
Where will my medical records be stored?
Your files will remain stored in the office at 800 Southdown Road, and can be accessed or transferred to another physician at your request.  Should you wish to obtain a copy of your record, or have them transferred, you may contact the office directly using the number listed above.
Will the new physician, Dr. Moore, be aware of my medical history moving forward with treatments?
Yes.  Dr. Moore will have complete access to your fertility treatment history and will be able to continue care.
I am on a wait list for IVF at ONE Fertility.  Will my wait time for a funded IVF cycle be affected?
Patients wishing to be treated at Mount Sinai Fertility may do so by booking an appointment with Dr. Moore, at which point more information can be provided that is specific to your care.
What will happen to the eggs/embryos I have frozen at ONE Fertility?
Eggs and embryos already frozen at ONE Fertility in Burlington will stay in their clinic.  Mount Sinai Fertility recommends that patients continue care wherever their frozen eggs or embryos are stored to avoid the risks associated with transporting frozen eggs and embryos.  Should patients wish to transfer eggs or embryos to Mount Sinai Fertility, we ask that you discuss options with your fertility specialist at your next appointment.
We hope that this answers all of your questions, but if you have any additional questions or concerns, please do not hesitate to contact us using the information provided above.