Mount Sinai Fertility is pleased to announce that we will be assuming the fertility practice of Dr. Heather Cockwell, who will be relocating to Nova Scotia in August. Dr. Cockwell has been a wonderful resource for fertility patients in the Mississauga-Oakville area and we are committed to providing the same level of excellent care to Dr. Cockwell's patients. Mount Sinai Fertility has a long history of fertility care in Toronto and can offer a broad range of fertility treatment options and services to the patients in the Mississauga-Oakville area. We look forward to working with you and welcome you to the Mount Sinai family.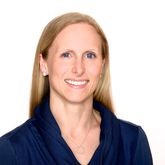 The Mississauga clinic at 800 Southdown Road will be led by Dr. Shannon Moore, a well-respected and compassionate medical practitioner who specializes in fertility and obstetrics. Dr. Moore completed her Royal College Fellowship training in Gynaecologic Reproductive Endocrinology and Infertility at the University of Toronto and Mount Sinai Hospital. In addition to her fertility practice, Dr. Moore maintains an obstetrics and gynecology practice at Credit Valley Hospital, making her an invaluable resource to the Mississauga and Oakville community.
Dr. Moore has already seen patients at the Mississauga clinic, but will continue under the name of Mount Sinai Fertility beginning in September.
For office hours, please see our Contact page.
Timeline for Fertility Services at the Mississauga Clinic:
Fertility Consultations, Testing and Diagnosis – Patient records will be transferred from Dr. Cockwell to Dr. Moore to allow for seamless continuity of care. Patients who would like to book a consultation with Dr. Moore can contact the clinic at the same phone number they have always used, listed in the contact information below. Patients may also request to have their chart transferred to another fertility specialist.
Cycle Monitoring – Ultrasound and blood monitoring for IUI and IVF treatment is expected to begin in late October to November. Mount Sinai Fertility will require some time to set up the clinic to ensure proper and safe care for patients. We appreciate your patience during this transition period.
Insemination Procedures – Insemination procedures will be performed at the Downtown Toronto clinic at 250 Dundas Street West (St. Patrick subway station on the Yonge-University line). Mount Sinai Fertility will begin offering insemination procedures at the Mississauga clinic at a future date that has not yet been established.
IVF – Mount Sinai Fertility has an excellent IVF program, delivered by an experienced team of nurses, embryologists, andrologists and reproductive specialists. Both funded and private IVF treatment is available through Mount Sinai Fertility at the Downtown Toronto clinic. Currently, there is a 3-month waiting list to start a funded IVF cycle. Patients who are on a longer waiting list at another clinic can contact the clinic and request to have their IVF cycle transferred to Mount Sinai Fertility.
FREQUENTLY ASKED QUESTIONS
Will I be able to contact Dr. Cockwell in August?
Dr. Cockwell will be in Ontario until mid-August.  Afterwards, if you need to contact her, please call or e-mail the clinic at 800 Southdown, using the contact information provided above.
How do I contact Mount Sinai Fertility and Dr. Moore to set up an appointment?
Dr. Moore is planning to start seeing patients at 800 Southdown Road in September.  You can continue to contact the clinic at the same number you have always used, also provided in the contact information above.  Please note that the clinic will be closed between August 15 and August 26.
When will I be able to start treatment at the new clinic?
Mount Sinai Fertility expects Dr. Moore to begin seeing patients in September and to start cycle monitoring in late October to November.
Can I transfer care to another physician at Mount Sinai Fertility and start treatment sooner?
 Yes.  However, doing so may not significantly shorten the time.   Dr. Zwingerman, who works out of our Vaughan and North York locations, is currently booking patients for September.   If this is of interest to you, please call the clinic and let us know that you would like an appointment with Dr Zwingerman.  We will work with you to find the earliest available appointment.
 Where will my medical records be stored?
Your files will remain stored in the office at 800 Southdown Road, and can be accessed or transferred to another physician at your request.  Should you wish to obtain a copy of your record, or have them transferred, you may contact the office directly using the number listed above.
 Will the new physician, Dr. Moore, be aware of my medical history moving forward with treatments?
Yes.  Dr. Moore will have complete access to your fertility treatment history and will be able to continue care.
Will the waitlist for appointments be affected?
Mount Sinai Fertility and Dr. Moore will need time to set up the Mississauga clinic.  As such, there is a strong likelihood that some patients will experience a delay in their treatment.  We will do our best to keep patients informed and regularly update information on this website.  We do not expect a delay of longer than 6 to 8 weeks.
I am on a wait list for IVF at ONE Fertility.  Will my wait time for a funded IVF cycle be affected?
Mount Sinai Fertility currently has a 3-month waiting list for funded IVF treatment and does not have a wait list for IUI.  Patients wishing to be treated at Mount Sinai Fertility may do so by booking an appointment with Dr. Moore, at which point more information can be provided that is specific to your care.
 What will happen to the eggs/embryos I have frozen?
Eggs and embryos already frozen at ONE Fertility in Burlington will stay in their clinic.  Mount Sinai Fertility recommends that patients continue care wherever their frozen eggs or embryos are stored to avoid the risks associated with transporting frozen eggs and embryos.  Should patients wish to transfer eggs or embryos to Mount Sinai Fertility, we ask that you discuss options with your fertility specialist at your next appointment.
 We hope that this answers all of your questions, but if you have any additional questions or concerns, please do not hesitate to contact us using the information provided above.  Mount Sinai Fertility and Dr. Moore are planning for a smooth transition of care, and we look forward to assisting you with your fertility treatment going forward!